The Challenge to get Books into the Hands of Kids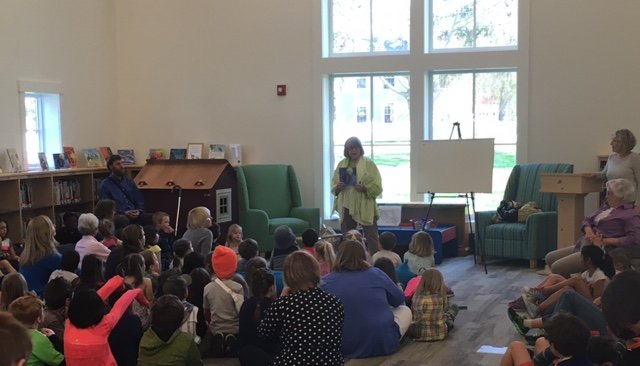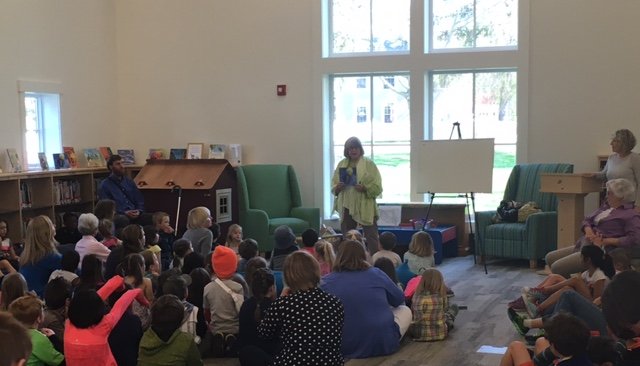 I think there is general agreement that reading to, by and with kids is beneficial on a myriad of levels.  For starters, reading builds language skills and encourages imagination.  It creates intimacy between the reader and the child.  It is an opportunity for conversation about the book read and the issues raised.  The earlier reading starts, the better.  The above photo is from a reading I did at Manchester Community Library in Manchester VT — amazing place.
I recently read my new children's book, Lady Lucy's Quest, at Palm Cove Elementary School in Broward County, FL. About 100 kids engaged with me as I read the story and each student left with a blue flight feather — a key symbol within the story. This is a school that truly can use outside help.  Just google it.  After my visit, I feel a real need to help these kids.
So, here's what I'm asking and here's my challenge to my LINKEDIN connections and  followers:  Please buy a copy of Lady Lucy's Quest in the last two weeks of May 2016 and I will donate 25 copies to the school for every 75 copies of the book that are sold. These kids can truly benefit from books, and I will FACETIME or SKYPE with them when they have Lady Lucy in their hands. Their amazing teacher, Madelen Guy, will work with me.
This is a way to give back — your purchase of Lady Lucy's Quest will help kids who truly need it. And, the book can easily be purchased online at www.northshire.com/ladylucy or at Amazon or Books & Books or other outlets.
And, once you have the book, enjoy the story and illustrations done by amazing high school students at Emma Willard School, share the book with a child or grandchild or donate it to a local library. Reading matters, So does helping kids — all kids (to use Robert Putman's term).
P.S. I can watch sales (hourly even) so I will know when there are 75  (or greater) sales post May 15th  — May 31st.
P.P.S.S.  I am doing a presentation on the book and the case inspiring it (Wood v. Lady Lucy Duff-Gordon) in October at an academic conference (University of Akron Law School and UNLV). So, you lawyers out there can look at the book from a "legal" lens and figure out something about the referenced case (fascinating and a chestnut from First Year Contracts), how rules are made and interpreted and the impact of judicial philosophy.