Lady Lucy Extras
Linked here are some guide questions that can be used by teachers, parents and other adults reading Lady Lucy's Quest with and to children. These questions can be integrated into the reading itself or serve as discussion topics after the reading or both. Lady Lucy's Quest has many layers and so the level of the discussions depends on the age of the audience. In a way, Lady Lucy's Quest is a story for everyone — from age 3 — 300.
Here is a list of commonly asked questions about Lady Lucy's Quest and its author. Answers may be beneficial to teachers and parents and other adults reading the book to children. The answers also detail the inspirations for the story, including the real life person who inspired the story, Lady Lucy Duff Gordon.
---
Activity Book for the Curious and Creative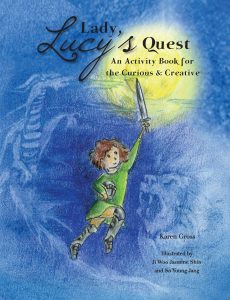 Available: June 2016
ISBN: 9781605713151
Retail Price: $12.00
The Activity book will be available at Amazon and Indie bookstores when officially released.
Special pricing available for school adoption.
---

This is a set of exercises in steps to help children ages 5 — 13 play with words and understand how words are put together and how to create meaning with alliteration and rhyme.  There are also exercises with pretend words, which have both power and meaning.  There are research components embedded, including helping children learn how to use the information online for their benefit, including dictionaries and a thesaurus and other word development tools. There's a chance to understand Lewis Carroll — and other poems including one by Kipling.  Teachers, try these over a period of days.  And, they are keyed to Lady Lucy's Quest — which provides the starter activity.   These play off the language in Lady Lucy's Quest.  So, best to start there and move forward.  Steps build — like climbing and learning.
Assignment on Alliteration and Rhyme Time and Word Play
---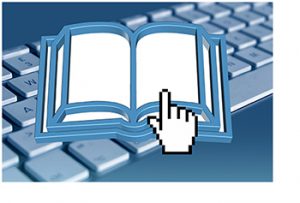 Lady Lucy's Quest is, at one level, a tribute to a real woman named Lady Lucy Duff-Gordon.  Here are some research questions related to Lady Lucy and there is an in-class activity that can be done in groups — whether in the library or the computer lab. It is intended to be illuminating, interesting and fun — and complex — because it is not just true/false questions. There is a need to identify sources and partial truths and an opportunity to augment.  Enjoyment and learning.
---
Firefly Activities
Want more activities on fireflies? What to build a firefly?
Your desires are answered….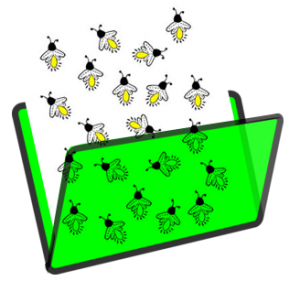 There is a new firefly activity set with the above items plus other activities including materials for constructing a firefly with glow in the dark spoons. All materials included (glue, paper, stencil, pipe cleaner, spoon).  Set can be used at home or in schools (feel free to duplicate the sheets). If you are interested in a set, please contact author here. Sets are $10 including shipping in the US. Quantities are limited.
---