Books
Flying Umbrellas & Red Boats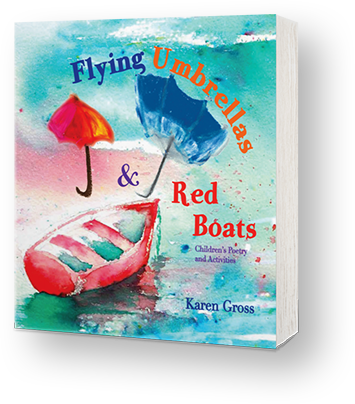 Inspired by her time at an oceanside artist's colony in Massachusetts, Flying Umbrellas and Red Boats is Karen's latest children's book featuring poems and activities. It will be officially released April 10 for National Poetry Month at Northshire Bookstore in Vermont. The poems explore how far we can fly in our imagination and how we find comfort being at the shore. Debbi Wraga, the book's designer, used many illustrations Karen drew herself in craypas while spending time on the shore, as well as other images and photographs. The poems are meant to be read out loud and enjoyed by the entire family. The poems have many meanings — some captured by the young, some by those who are older and some by both. > READ MORE
---
Lady Lucy's Laugh Giraffe Journey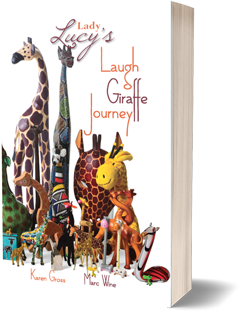 Lucy, Dillon the dragon and Tapestry the Unicorn discover the existence of giraffes, although they have never ever seen a live giraffe. Together, they decide to write fun, funny and fanciful jokes about this fantastic and fascinating new creature they have just discovered. They hope their many jokes will enable everyone who hears and reads them to smile and laugh but also to help people around the globe realize that giraffes are facing extinction and need our help to survive and thrive. > READ MORE
---
Lady Lucy's Dragon Quest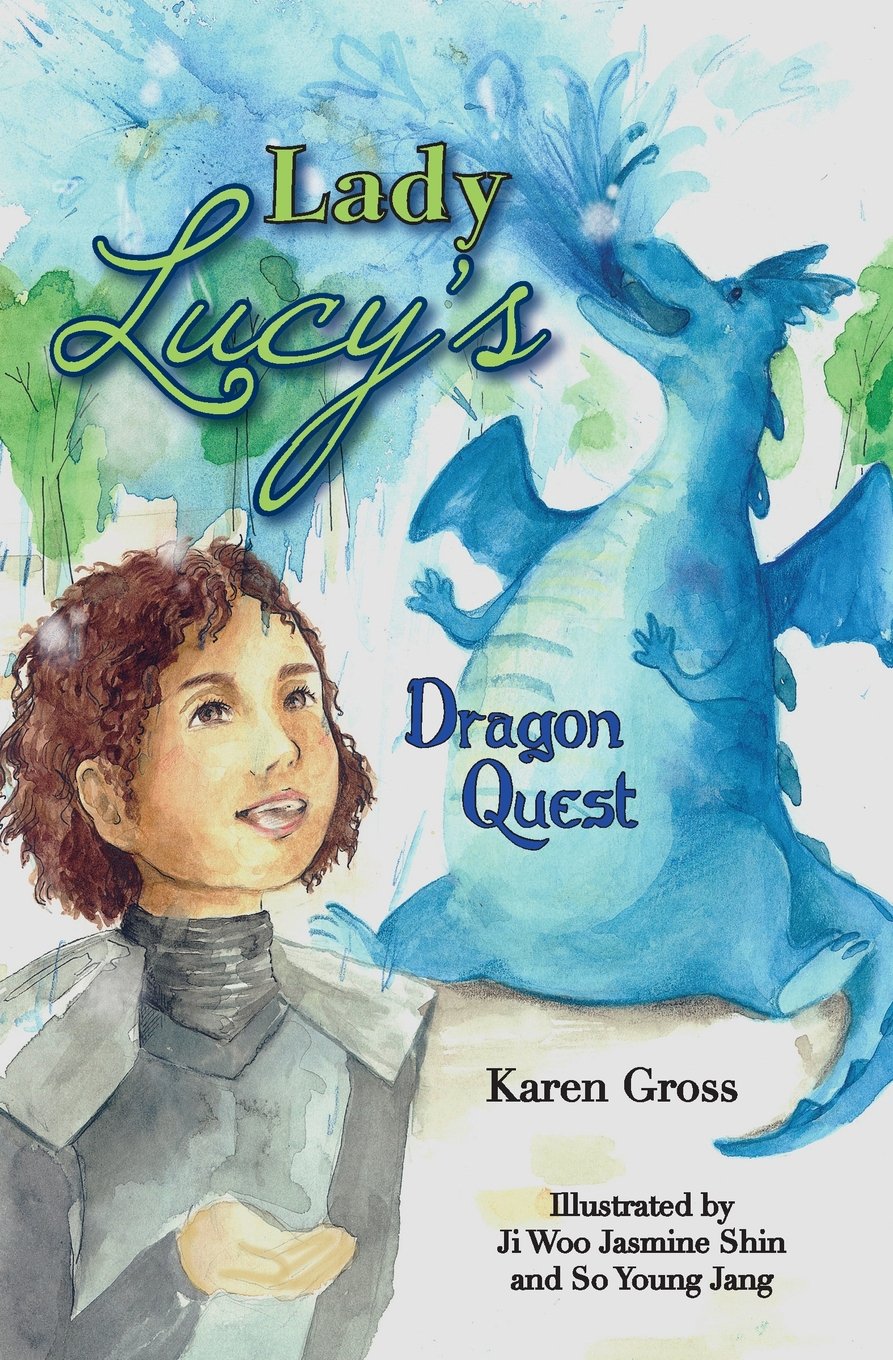 Lady Lucy's life as a Knight does not proceed as she anticipated.
Rather than being welcomed into the Round Table, she is treated by the other Knights as an outsider. In a strange twist of fate, however, Lady Lucy saves her kingdom with the help of a creature that was much feared: a dragon.
This chapter book, beautifully illustrated, shows the tenacity needed to change long existing societal beliefs and the benefits that come from exhibiting kindness, creativity and courage… > READ MORE
---
Lady Lucy's Quest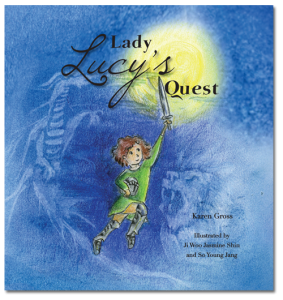 Lady Lucy's Quest is the story of a feisty young girl who wants to be a Knight in the Middle Ages.
She confronts many hurdles but ultimately finds success because she is able to solve problems in unique and unexpected ways.
Through her actions and words, she demonstrates the importance of pursuing one's dreams and the power of the possible for children everywhere. One of the interesting features of Lady Lucy's Quest, that… > READ MORE
---
La Saga de la Señorita Sofía
Lady Lucy's Quest has been translated into Spanish and the Activity book has been translated too. La Saga de la Señorita Sofía es la historia de una niña enérgica que deseaba ser un Caballero de la Edad Media.
Se encuentra con muchos obstáculos, pero encuentra el éxito porque logra resolver problemas utilizando soluciones creativas e inesperadas. Con sus acciones y sus palabras muestra la importancia de perseguir metas y el poder de lo que es posible para niños en todo el mundo… > READ MORE